Oct 17, 2020 09:51 PM Central
Heather Martin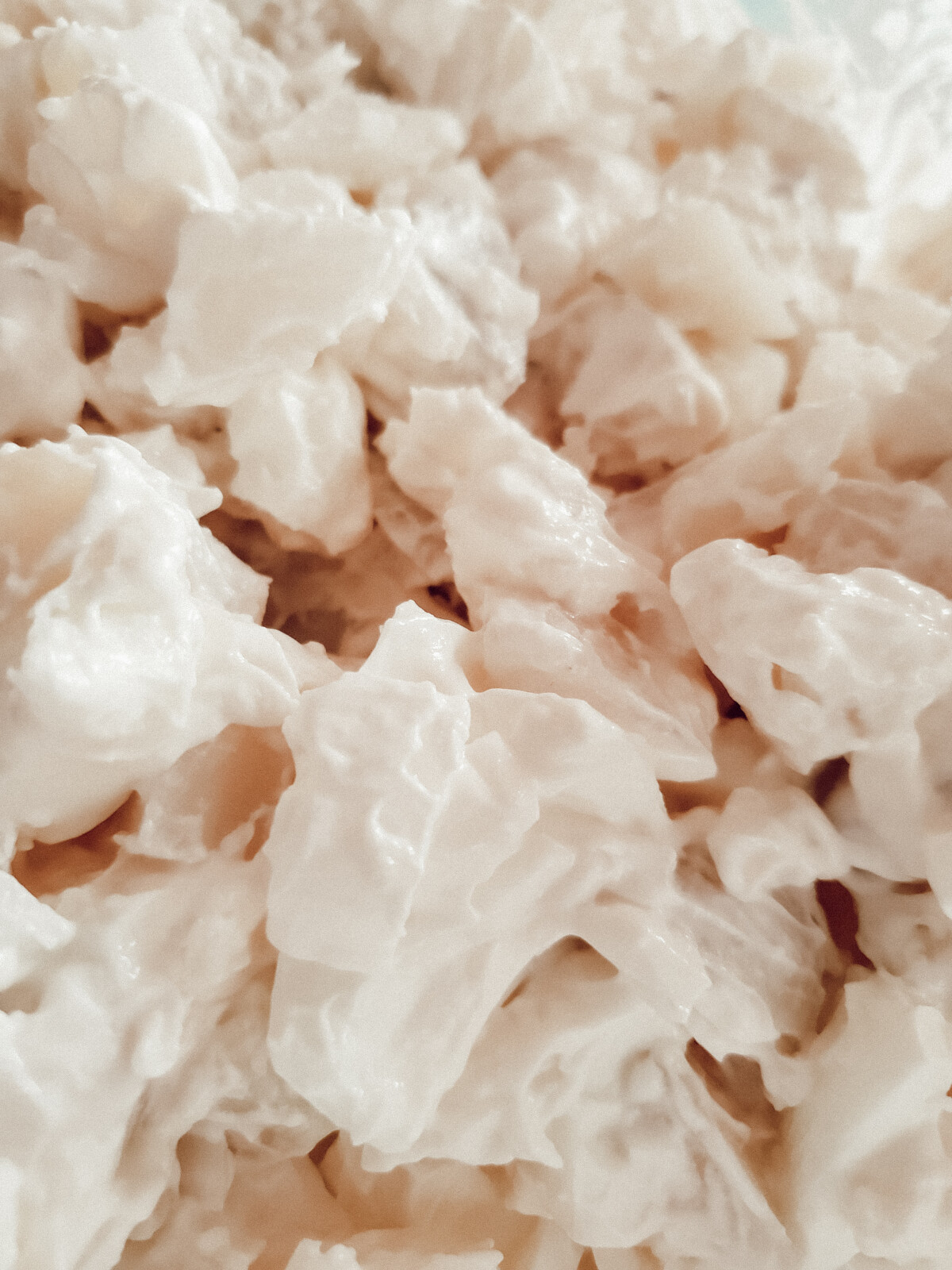 Potato Salad made simply and easily. This is a great recipe for the Holidays—Christmas and Thanksgiving, birthdays, potlucks, and even a cook-out.
There are ONLY four ingredients in this entire recipe and it taste so delicious that your guest will rave about how amazing it is. Who doesn't like easy, yet delicious?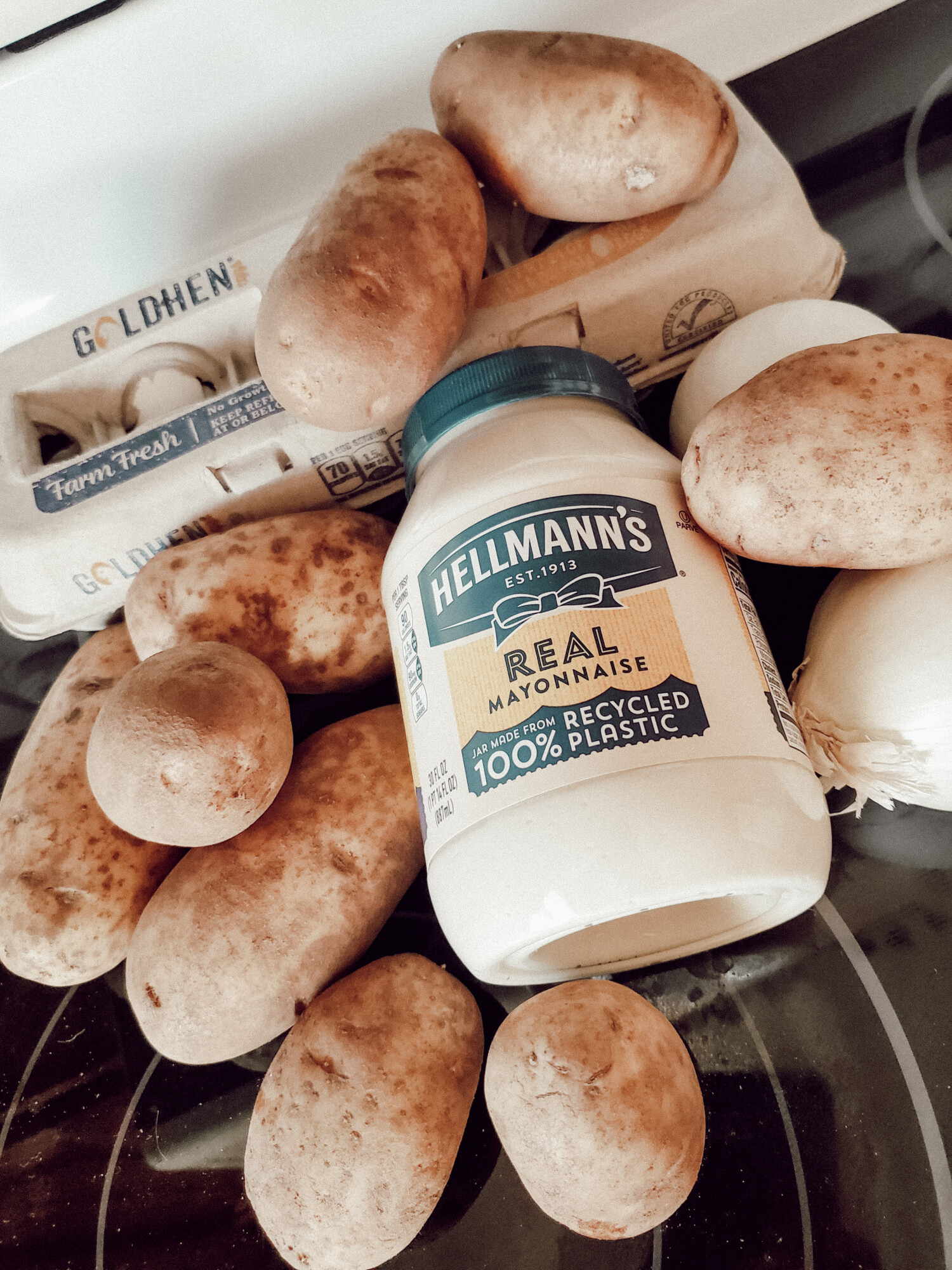 First, boil about 8 eggs to get them hard-boiled. You will then cool them, peel them, and remove the yoke. Cut up all the whites of the egg and place in a big bowl.
Then, you will peel* and boil 6 to 8 Russet Potatoes until they are tender. When they are tender enough to stick a fork in them, then you will drain, and let cool. After they are cool, cut the potatoes** into cubes or to your liking.
*You do not have to peel the potatoes but I like my potatoes peeled.
**You can cut the potatoes prior to boiling if that is easiest for you—this is what I do.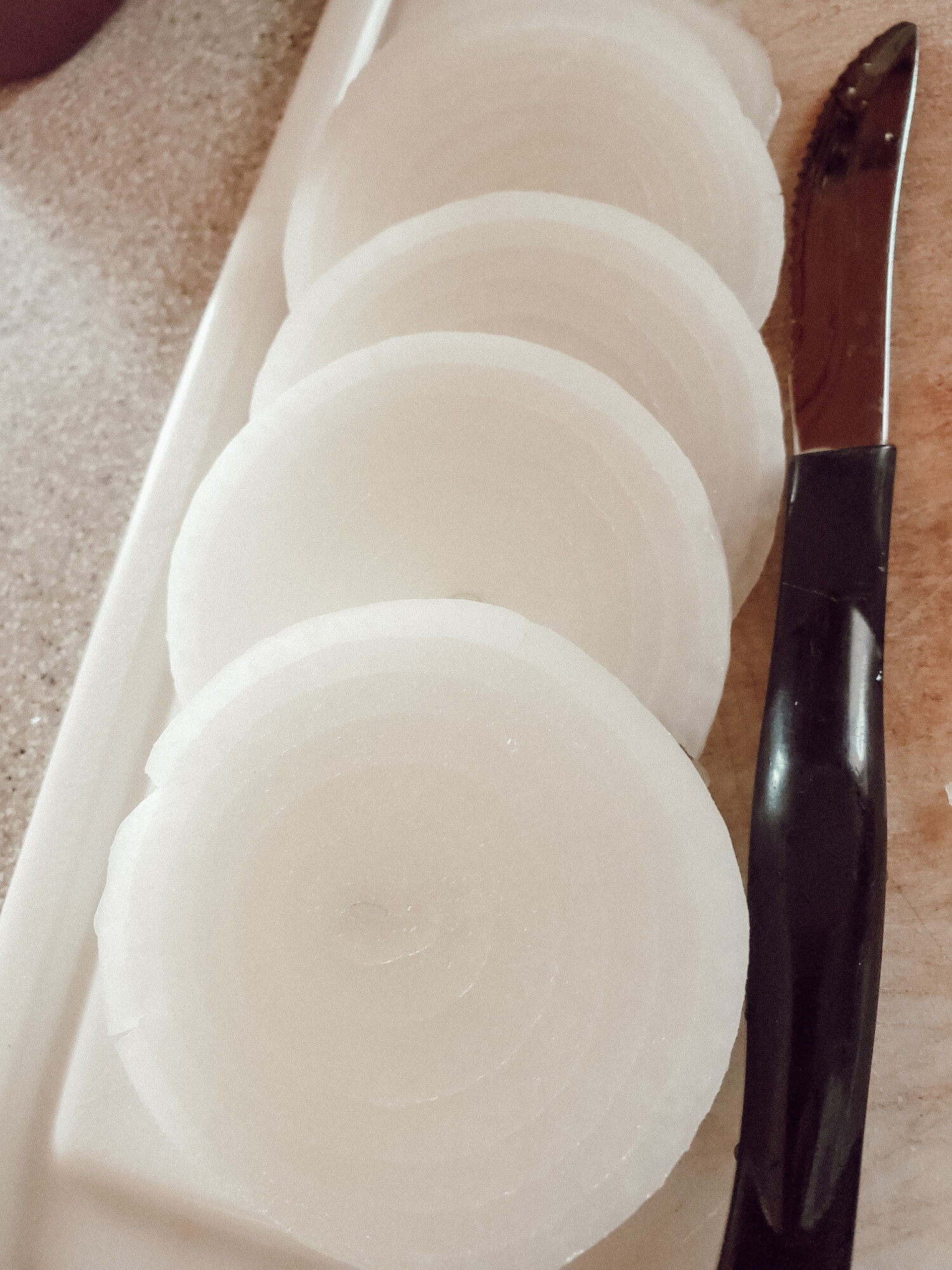 Grab a white onion and dice it into small pieces. (this is optional)
Mix the onion with the cooled eggs and cubes potatoes.
Grab your Hellmann's Real Mayonnaise and put 15 fl. oz into the bowl (or half of a 30oz container). Mix well.
Add salt and pepper to your taste. Place in the fridge. Serve cold. Approximately 10 servings.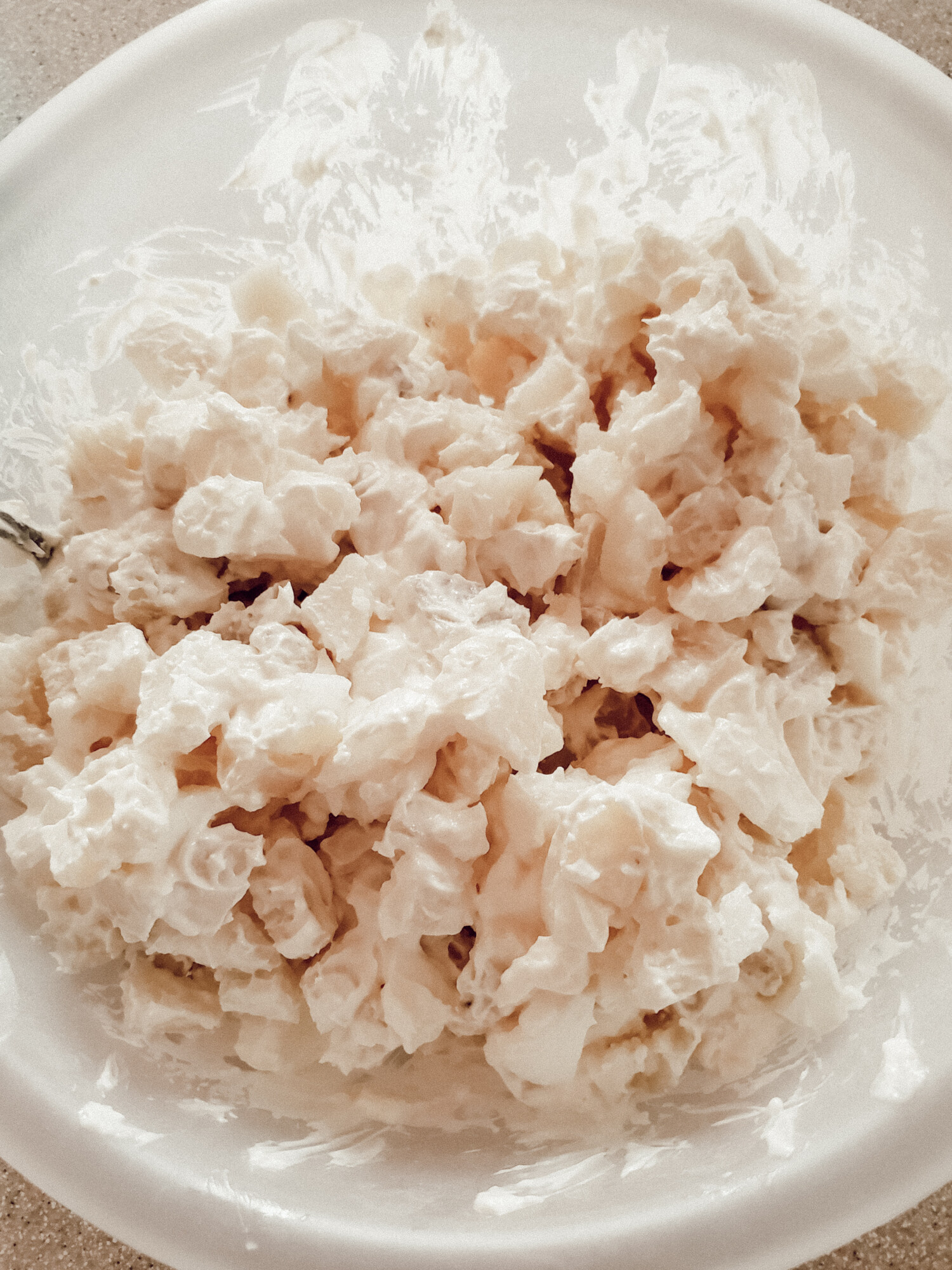 INGREDIENTS:
6 to 8 Hard Boiled Eggs
15 fl. oz of Hellmann's Real Mayonnaise
1 White Onion (optional)
DIRECTIONS:
Peel the hard-boiled eggs and take out the yoke. Cut the whites of the egg and place in a bowl. Peel 8 Russet Potatoes and boil them until they are tender. Once you can place a fork in the boiled potatoes and they feel soft, then drain them and let the potatoes cool. When they are cooled enough to cut, then cut them into small cubes. (You can cut before boiling if you'd like to—you also don't have to peel the potatoes). Dice up the white onion. Mix the ingredients together. Place 15 fl. Oz. of Hellmann's Mayonnaise into the bowl and mix well.
Keep in mind that if you want to make this in advance that I would wait to mix in the Hellmann's Mayonnaise until you are ready to serve. You also want the potato salad to be cold so keep in the fridge prior to serving. Lasts up to 3 days in the fridge.
You do not want to miss out on my free guide on how to take control of your well-being.
Join my community of super stressed and beautifully blessed mamas – HERE.
*This recipe is dedicated to my mother in-law Kari Sue. Thank you for introducing this amazingly easy and delicious recipe to me and my family. <3 Lots of love!
Withheathermartin is a participant in the Amazon Services LLC Associates Program, an affiliate advertising program designed to provide a means for us to earn fees by linking to Amazon.com and affiliated sites.