Jul 27, 2020 10:55 PM Central
Heather Martin
Have you ever wanted to find an easy recipe that your kids will love? I have struggled to find ways that my children will eat their sweet potatoes. I've tried to make sweet potatoes many other ways. This recipe seems to be a hit in my home and I hope it becomes one in yours as well.
My children are young and developing their own personal tastes. They have begun to verbalize how they feel about something even before they look at it. This recipe is a great way for the kids to want to dig in. Marshmallows make everything look good.
Can I make this recipe with canned sweet potatoes?
You sure can- when using the canned sweet potatoes make sure to use 2 of the large cans (40oz each) and drain them before use.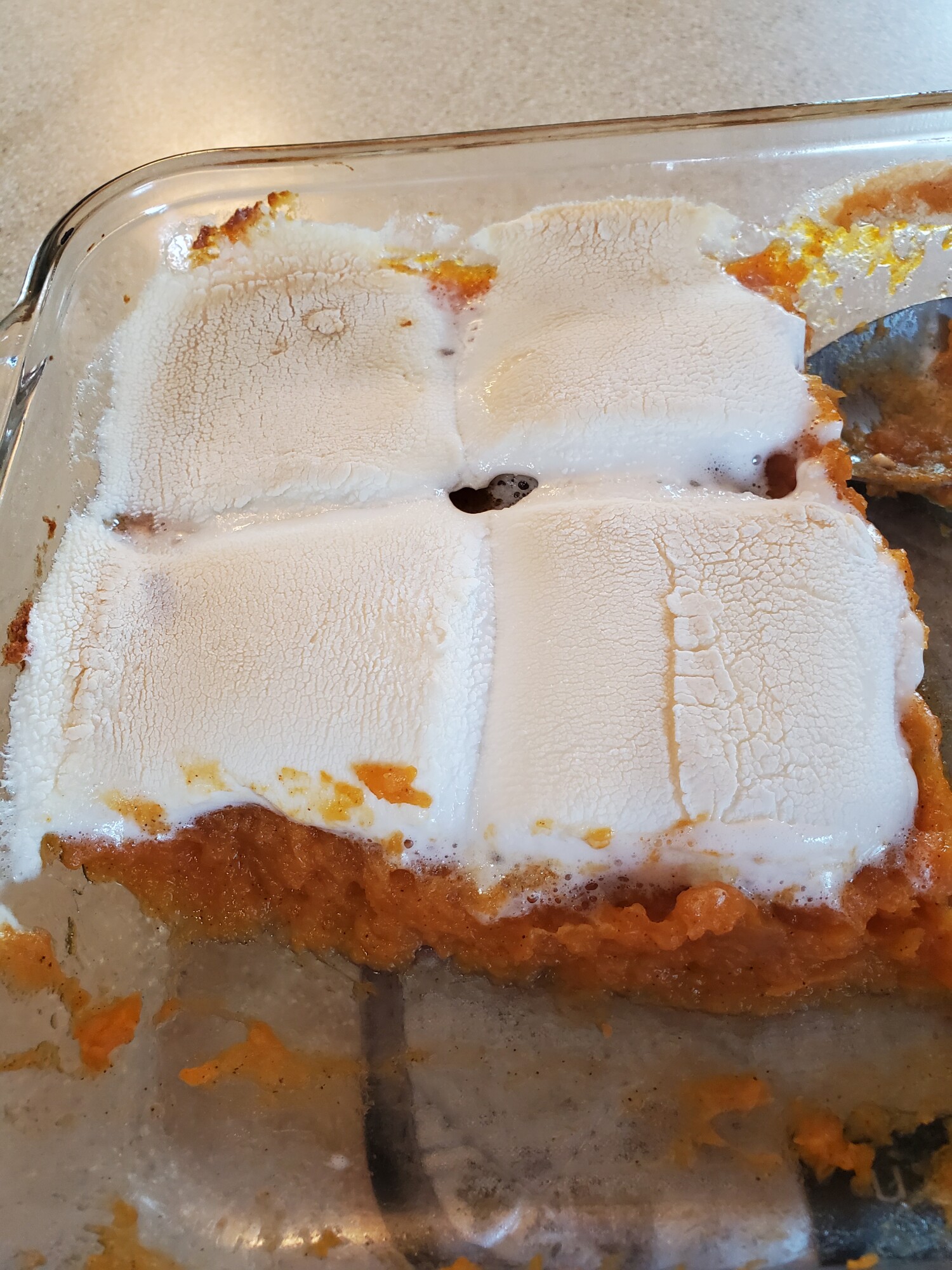 Sweet Potatoes with Marshmallow Topping
This is an easy recipe to make at home for the kids or bring to a holiday gathering. Thanksgiving is the perfect time to enjoy this recipe.
1. Preheat the oven to 350 degree and grease a 9x13 baking pan with nonstick spray.
2. Peel, cut, and boil the sweet potatoes until they are soft (you can check this by poking a potato with a fork)
3. Grab a bowl and add butter, sugar, applesauce and cinnamon. Mix well.
4. Drain the sweet potatoes and add them to the mixture. Mash with a
potato masher
while mixing the ingredients together with the masher.
5. Spread the mixture into the pan and pat the mixture flat with the back of a spoon.
6. Cut the
giant marshmallows
in half and place the cut side down in a row (keeping a small gap between each marshmallow as they will grow a bit when cooking).
7. Bake for 20-25 minutes until the marshmallows are puffy and have a slight golden brown.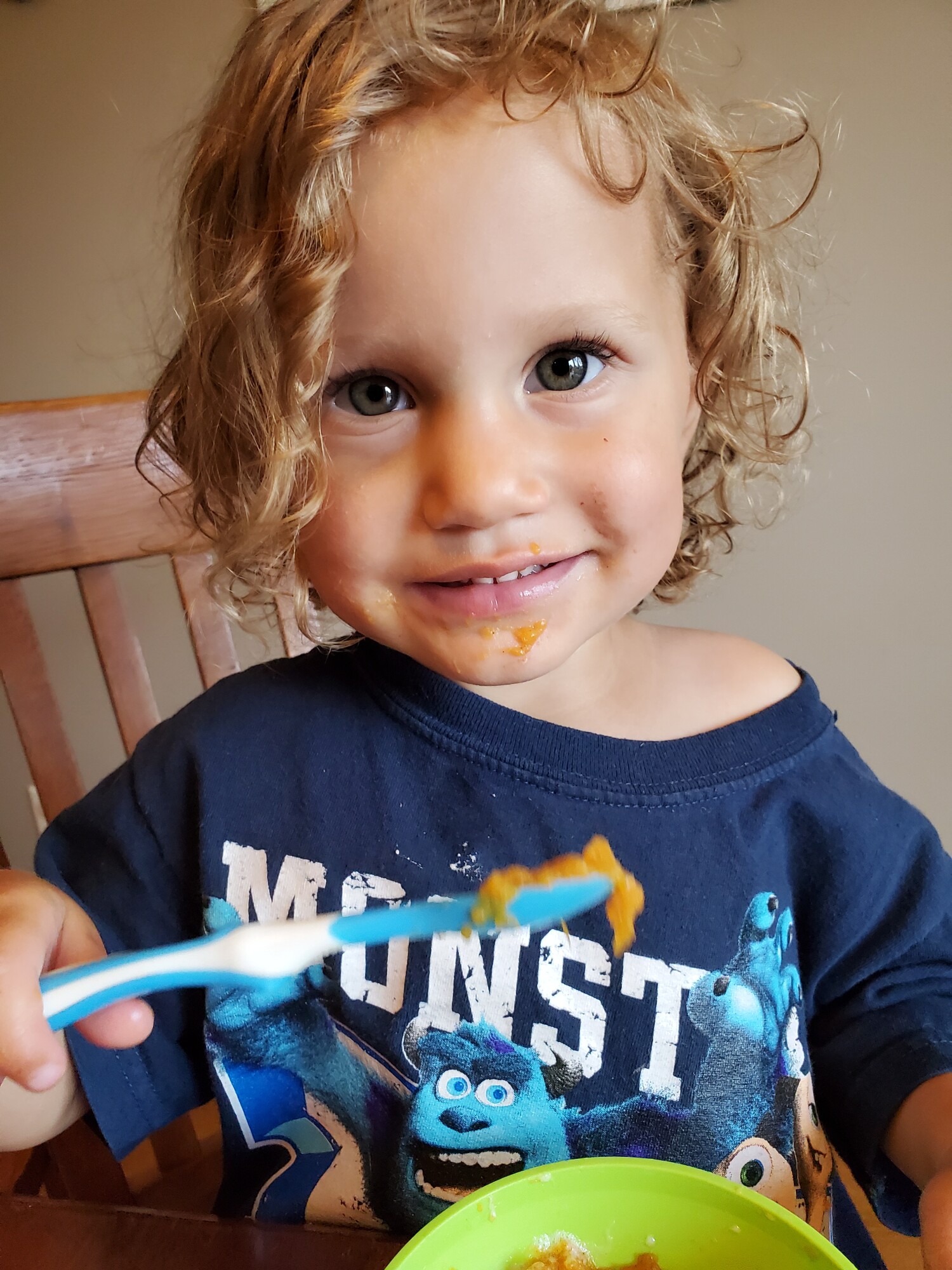 We buy most of our produce from WalMart Pick-Up and as a mother of four small children it has been a lifesaver. If you would like to try the pick-up for the first time -- you can get
10 dollars off
your first order by
clicking here.
Withheathermartin is a participant in the Amazon Services LLC Associates Program, an affiliate advertising program designed to provide a means for us to earn fees by linking to Amazon.com and affiliated sites