Sep 4, 2020 09:56 AM Central
Heather Martin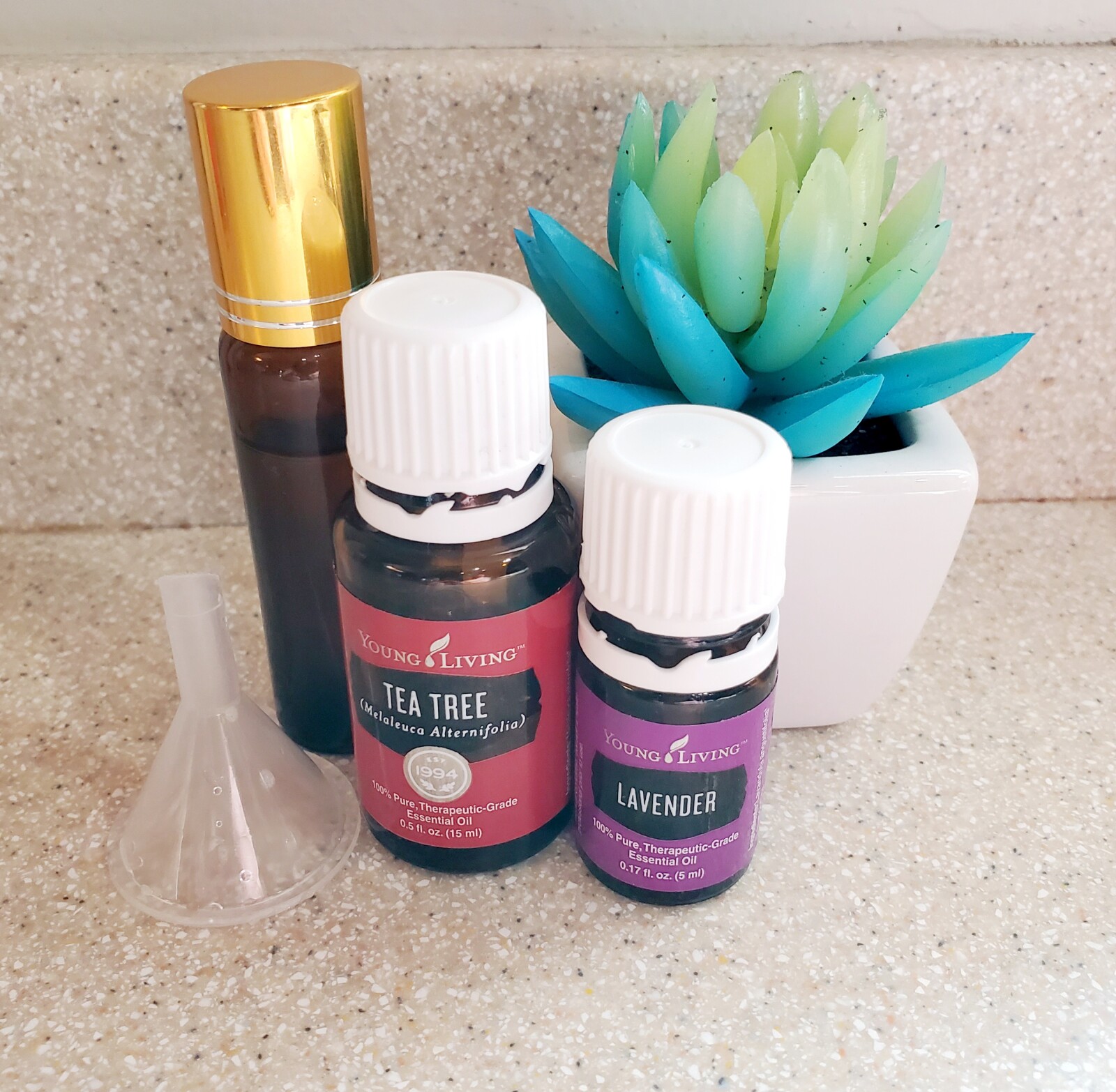 When your kids get a bug bite, it is no fun. They are usually miserable… crying… fussy… and it's the end of the world. They don't know what is going on and all they know is that it itches and hurts.
Why not have a roller bottle with you when you go camping or in your purse – just in case you need it.
The other day we were taking family pictures in a field and it was quite a walk—through some trees… Well, who knew on the way back it was getting later in the evening and there was going to be swarms of mosquitos? Fast forward the next day or two and the kids are itching like crazy and my two-year old is crying because of her owies. Mommy had to take action—right?
So... I decided to make the insect bite roll-on!
What you need:
10mL glass roller bottle
Tea Tree Essential Oil (I use Young Living Here)
Lavender Essential Oil (I use Young Living Here)
Witch Hazel
How to Make:
This is so simple to make!
Take your glass roller bottle and put 3 drops of Tea Tree Essential Oil along with 2 drops of Lavender Essential Oil into the bottle.
Using your small funnel—fill the rest of the bottle with Witch Hazel. Make sure to put the roller ball onto the bottle. Close the bottle and tilt side to side to mix.
How to Use:
Roll the essential oil mixture directly onto the bug bite.
Keep in Mind:
If your child has never had these essential oils on their body before it is good to test the bottom of their feet or a small area on their body. This is to ensure they won't have a reaction when using on the bug bite.
That's all you need is your child to be miserable from the bug bite and breakout from the essential oil or witch hazel.
Enjoy!
Check out my Free Guide to transforming your well-being
Join my Free Community of super stressed yet beautifully blessed mamas
Withheathermartin is a participant in the Amazon Services LLC Associates Program, an affiliate advertising program designed to provide a means for us to earn fees by linking to Amazon.com and affiliated sites. Withheathermartin is a participant in Rakuten Affiliate Program as well.